Tourist Attractions Near Station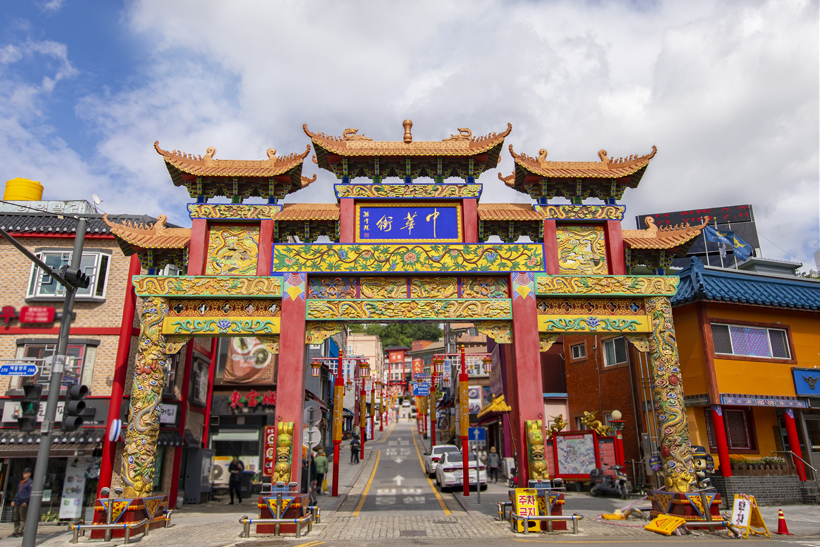 Chinatown

Chinatown was established as a Ching Dynasty settlement when Incheon Port opened in 1883. A Chinese consulate was set up here, and Chinese people settled here, bringing with them their unique culture. The history and food culture have been passed on by generations. With the eye-catching buildings in colorful hues of red and gold that are unique to the Chinese, one could easily imagine that this street is in China. This is known to be the birthplace of jajangmyeon (noodles with black soybean sauce), the Chinese food fused with Korean taste. You can also enjoy various other street foods in Chinatown.
Tourist Attractions Near Station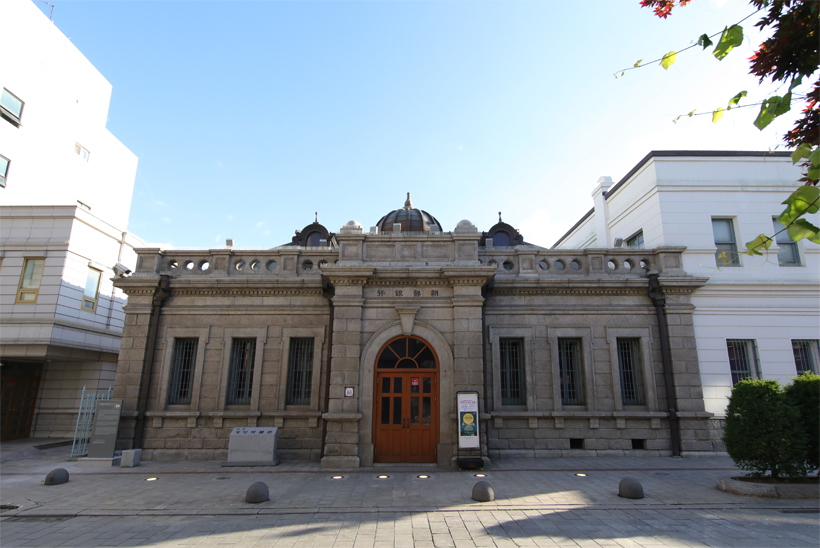 Open Port Area

Incheon was the first open port in Korea that stands in the middle of the modern history. Since Jemulpo Port opened in 1883, Japanese-style streets were established from the stairs to Jayu Park at the border of the settlements near Jung-gu Office toward Sinpo Market. The Japanese-style buildings from 130 years ago such as trade shops, hotels, etc. have high historical value. Today, they have been transformed into various history museums or exhibition halls for visitors to understand the life at the time and they attract many tourists.
Tourist Attractions Near Station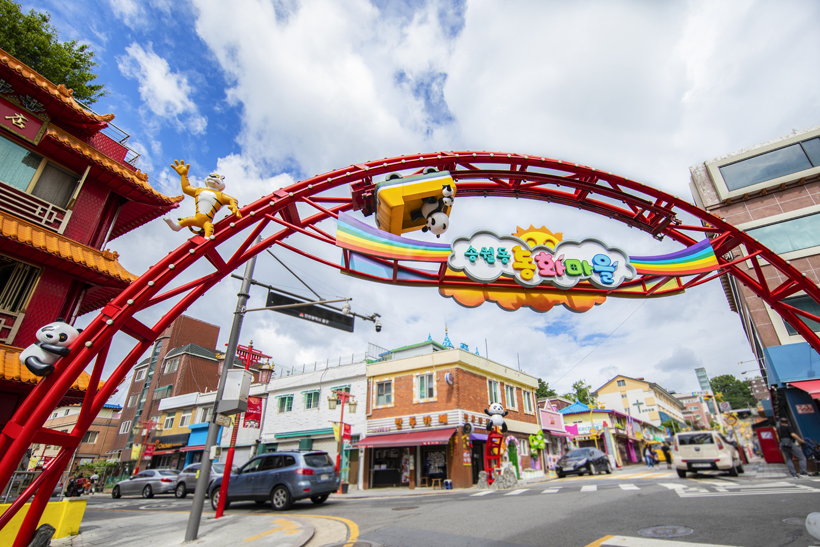 Songwol-dong
Fairytale Village

Sonwol-dong Fairy Tale Village is near Chinatown. Although there are many tourist spots that have murals depicting fairytales, Songwol-dong Fairy Tale Village has life-like sculptures around the village in addition to paintings. The alleys themed with eleven famous fairytales of the world such as 'Little Red Riding Hood,' 'Thumbelina,' etc. welcome you with their stories in each alley. It will only take one hour to get the best pictures and look around the village.